---
Our mission is to bring classic stories in the public domain to the public domain.
---


Our goal is to reach out to marginalized and underserved communities and bring the magic of live theater to those who may have rarely, or never, experienced it before.

We believe in no frills theater: no scenery, no lighting, minimal costumes, minimal props--just actors standing within a circle, using words, movement, and music to create community by unleashing the power of the imagination in reinvented classics.

We are a theater company that provides exciting and accessible performances of enduring classics to uplift the spirit and unite communities across Colorado.


Meet the company



Sabin Epstein

Sabin Epstein founded Public Domain in 2016. He has a passion for making classical and timeless works contemporary in an inspiring way.

He was a Resident Director at A Noise Within, in Los Angeles, the Georgia Shakespeare Festival in Atlanta, the American Conservatory Theatre, in San Francisco, and a Guest Director at theaters across the United States, including the Denver Center for the Performing Arts and The Kennedy Center, Washington, DC. He has served as the Head of Performance Skills at the National Theater Conservatory in Denver, Head of Acting at the Old Globe/University of San Diego MFA Acting Program, San Diego, Conservatory Director at ACT, San Francisco, and adjunct Acting Instructor at the University of Southern California, Los Angeles.
Mindi Kessler as the Infanta

Mindi Kessler danced with the multi-media performance group Fisherspooner where she had the great joy to work with John Heginbotham and Vanessa Walters, amongst others. She also danced with Mark Dendy and Pam Tanowitz. Favorite roles on stage include Cowboy, from Talking With…, Diana Nichols from California Suite, and Nancy/Joyce Carol Oates from Recent Tragic Events. She is delighted to be working with Public Domain.


Steve Rothenberg as the instrumentalist

Steve Rothenberg has been part of the local music scene in Denver for many years. In 2011, Steve hosted the Acoustic Corner Show on public access cable TV, which showcased both local musicians and local music venues in the metro area. Steve has hosted open mics for the last 10 years, and is currently performing regularly at the GraceFull Café in Littleton Colorado. He also performs on guitar, dobro, and banjo with the Tuesday Night Boys bluegrass band. In 2012, Steve released his first CD, entitled 30 Years' Worth, containing all original finger style guitar pieces. He also is reprising his role as the instrumentalist for the Birthday of the Infanta, first performed in the fall of 2018, and is looking forward to adding the Happy Prince to his credits.
Ryan Omar Stack as the Happy Prince

Ryan recently finished studying as a Lewis Myers Scholar at the Denver Center for the Performing Arts Education. During this time, he spent two years learning writing and acting in theater and film from some of the area's most reputable teachers, including Sabin Epstein. Notable credits include Louis in Angels in America: Millennium Approaches (DCPA Education), John in Summer & Smoke (DCPA Education), Jason Posner in Wit (DCPA Education), and Martin in 1984 (Benchmark Theatre). He is also a Benchmark Theatre Company Member and will be playing multiple roles in their upcoming season. Ryan holds a Bachelor of Arts in Business Administration and Theatre.


Wilde Tales: Two Fairytales by Oscar Wilde

featuring...

The Birthday of the Infanta with Mindi Kessler
The Happy Prince with Ryan Stack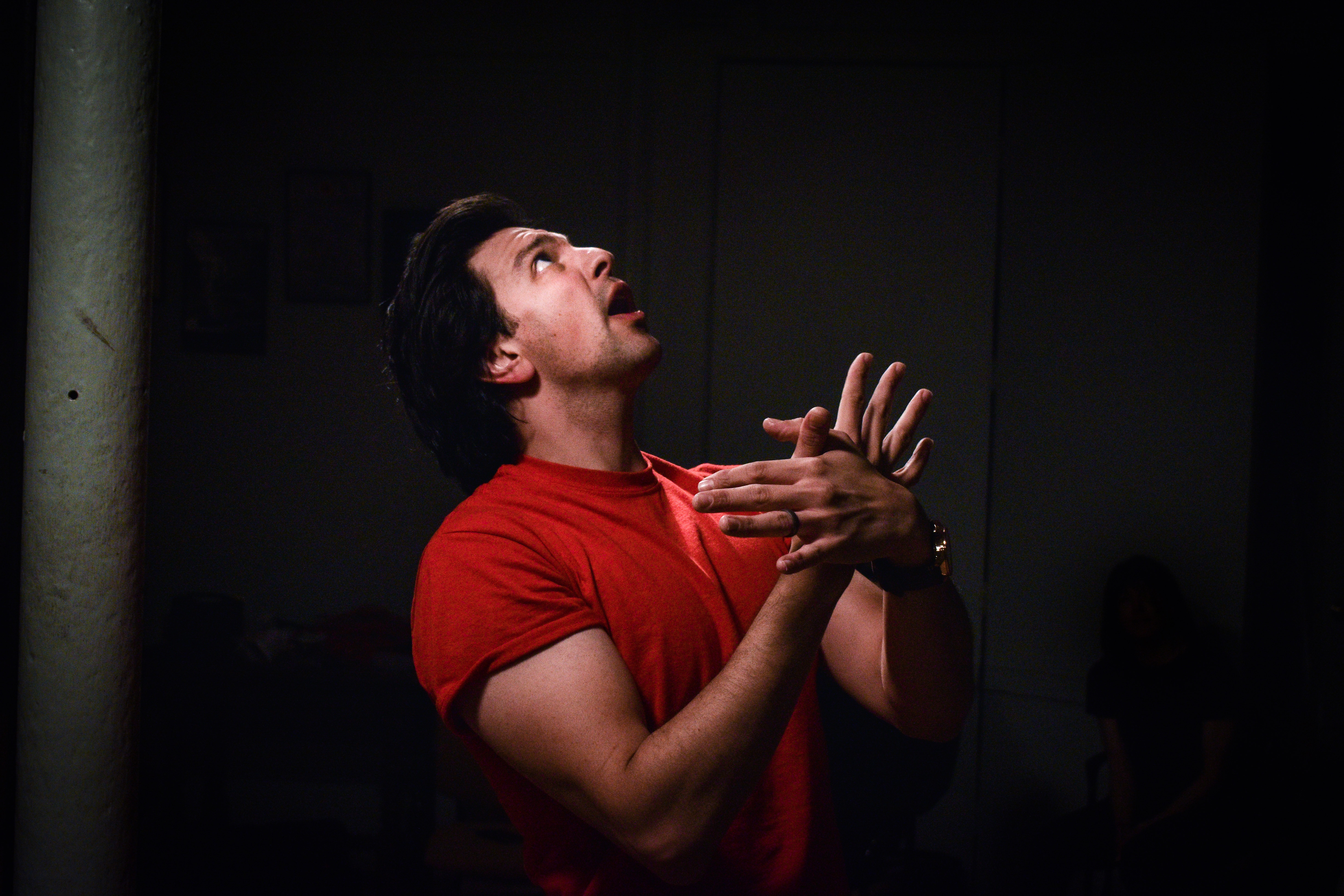 Sabin Epstein
E: sabinreese@hotmail.com
P: 303.999.0496